Wax Bite Rims are the perfect time-saving occlusal rims for the dentist or technician. The blocks can be easily adapted to shape and carved with a wax knife. Using preformed blocks prevents the risk of porosity which may occur when sheets of wax are hand-rolled. The pre-curved blocks are designed to represent the tooth position and are even quicker to use.
Kemdent Sticky Wax is also known as Model Cement. The easy to use sticks have a natural color and are ideal for denture repair work.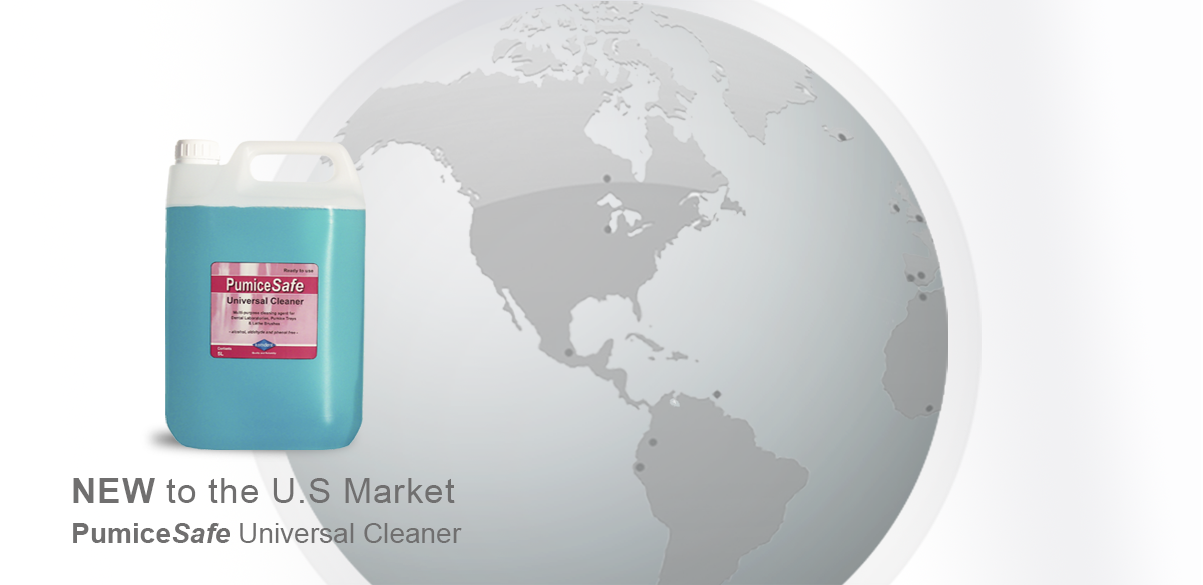 New to the US Market - PumiceSafe is an ideal algaecidal and fungicidal application for pumice and as a tabletop surface cleaner.
The leading range of Kemdent baseplate wax is now available in the U.S.